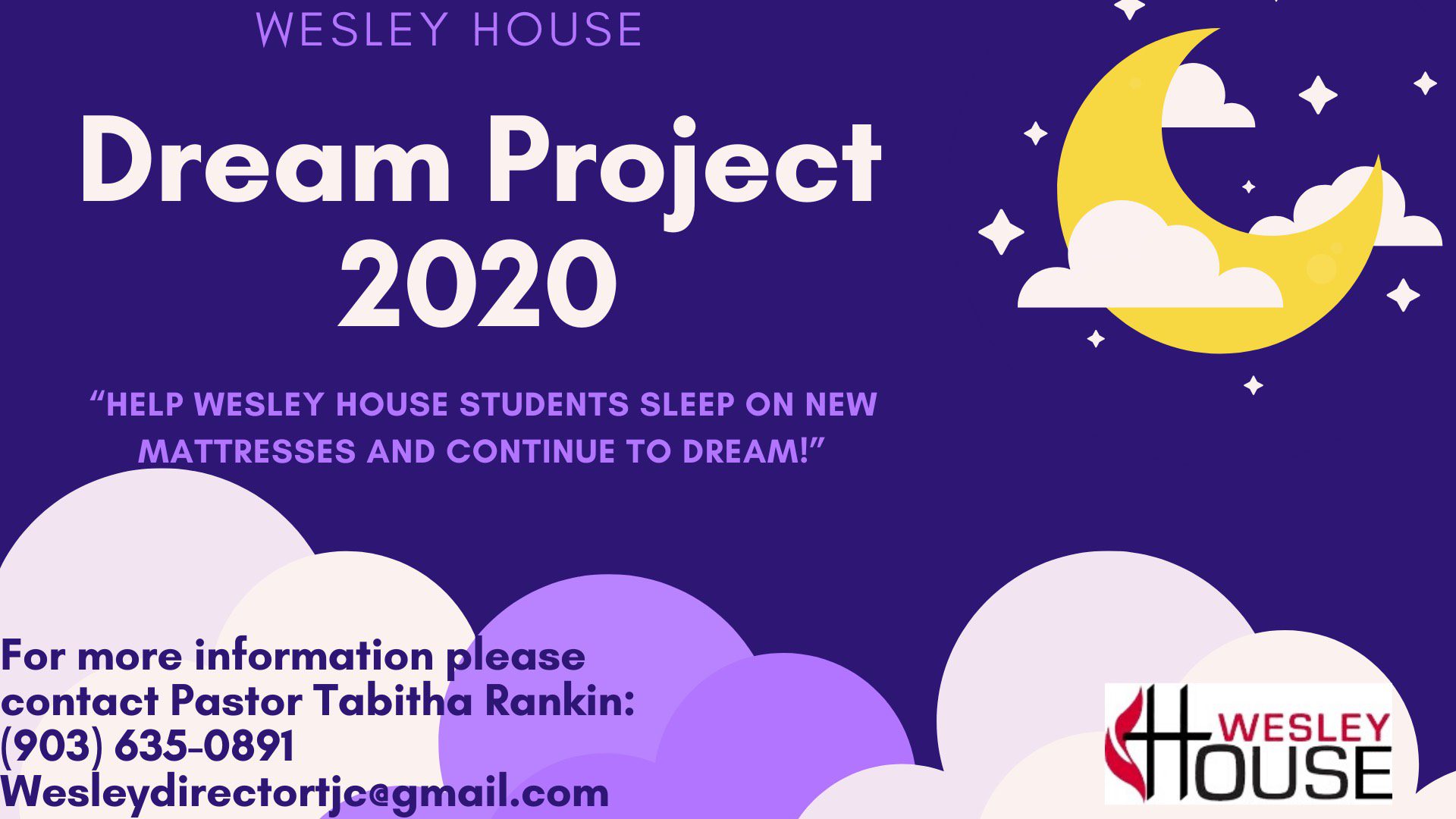 Dream Project 2020
We are excited to announce the launch of our Wesley House Dream Project 2020 Campaign!
It is our hope to raise approximately $30,000.00 to purchase new dorm furniture. Please prayerfully consider making a tax-deductible contribution to Wesley House.
Other Exciting ways to support our ministry at Wesley House
1. Consider becoming a Friend of Wesley
- Platinum friends donate $5,000.00 or more per year to Wesley House
- Gold Friends donate between $2,500.00 - $4,999.99 per year to Wesley House
- Silver Friends donate between $1,000.00 - $2,499.99 per year to Wesley House
2. Consider becoming a volunteer contact Pastor Tabitha at (903) 635-0891 for more information
(Please note all volunteers will need to pass a background check)
3. Consider becoming a prayer partner by praying for us daily.